Logo Design / Icon Design / Social Media Campaign Visual Design / Layout Design / Cover Design
Antimicrobial resistance (AMR)
is the ability of a microorganism (like bacteria, viruses, and some parasites) to stop an antimicrobial (such as antibiotics, antivirals and antimalarials) from working against it. As a result, standard treatments become ineffective, infections persist and may spread to others. Antimicrobial use in animals can contribute to the emergence of resistant bacteria that can be transferred to humans through the food chain or direct contact. This can reduce the effectiveness of antimicrobials for treating human disease. EMA organised awareness session on AMR in September 2017 in London.
The challenge
was to design visually engaging banner used for promotional social media campaign and for the banners used during the event. And also layout and the cover for the report from the awareness session.
As a result
I crafted an attention-grabbing banner with very few colours, typefaces, and other distracting elements putting a tailored designed icon in the centre of attention. The main used colours combination of yellow and black indicate danger, thread which is the topic of the awareness session - "The global thread of Antimicrobial Resistance". Icon is reflecting the complexity of the AMR topic. The icon has been well received and it has been widely reused in other promotional and scientific materials of EMA.
Information session on antimicrobial resistance organised in cooperation with WHO, EC for patients, consumers and healthcare professionals organisations on 19 September 2017 in EMA, London.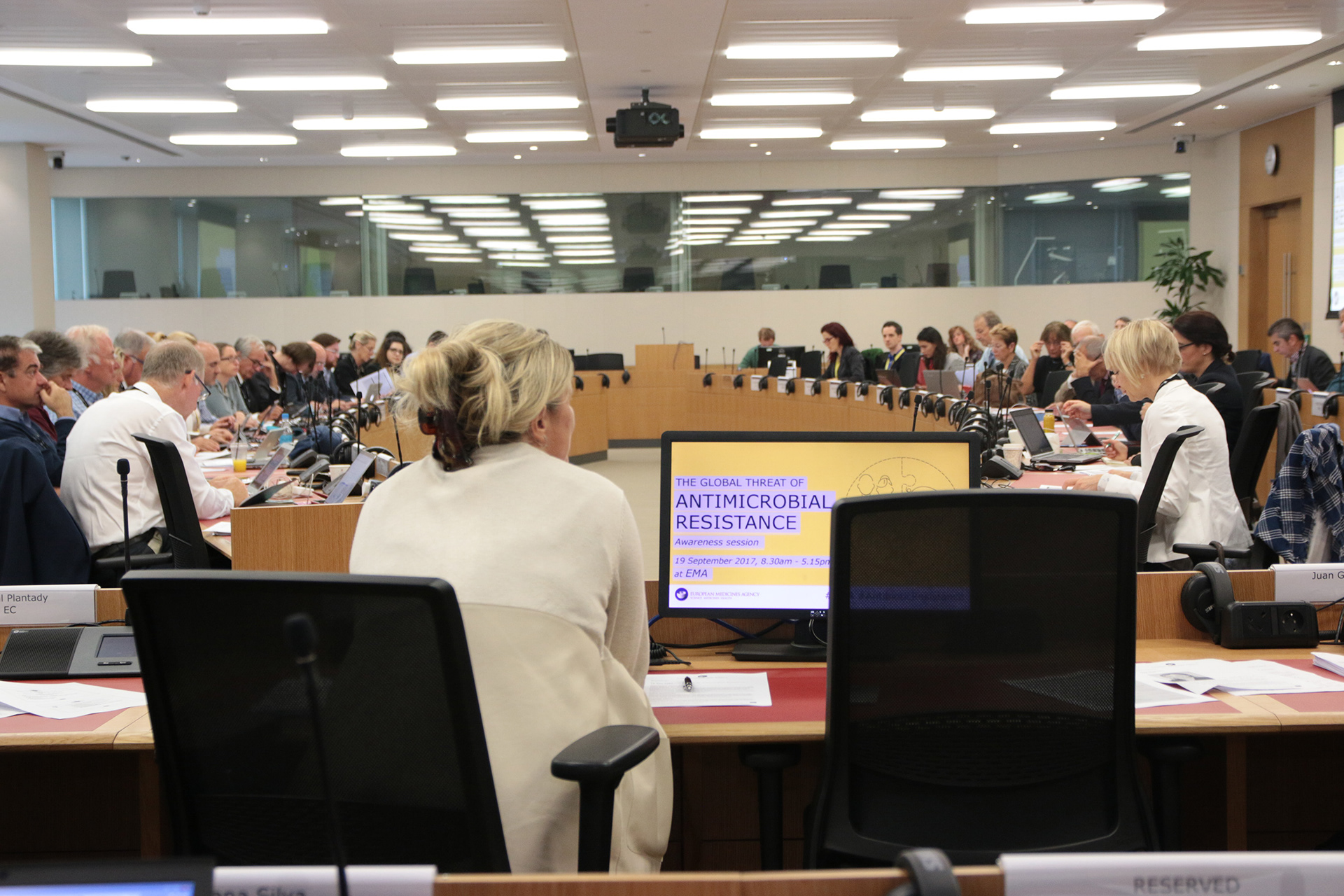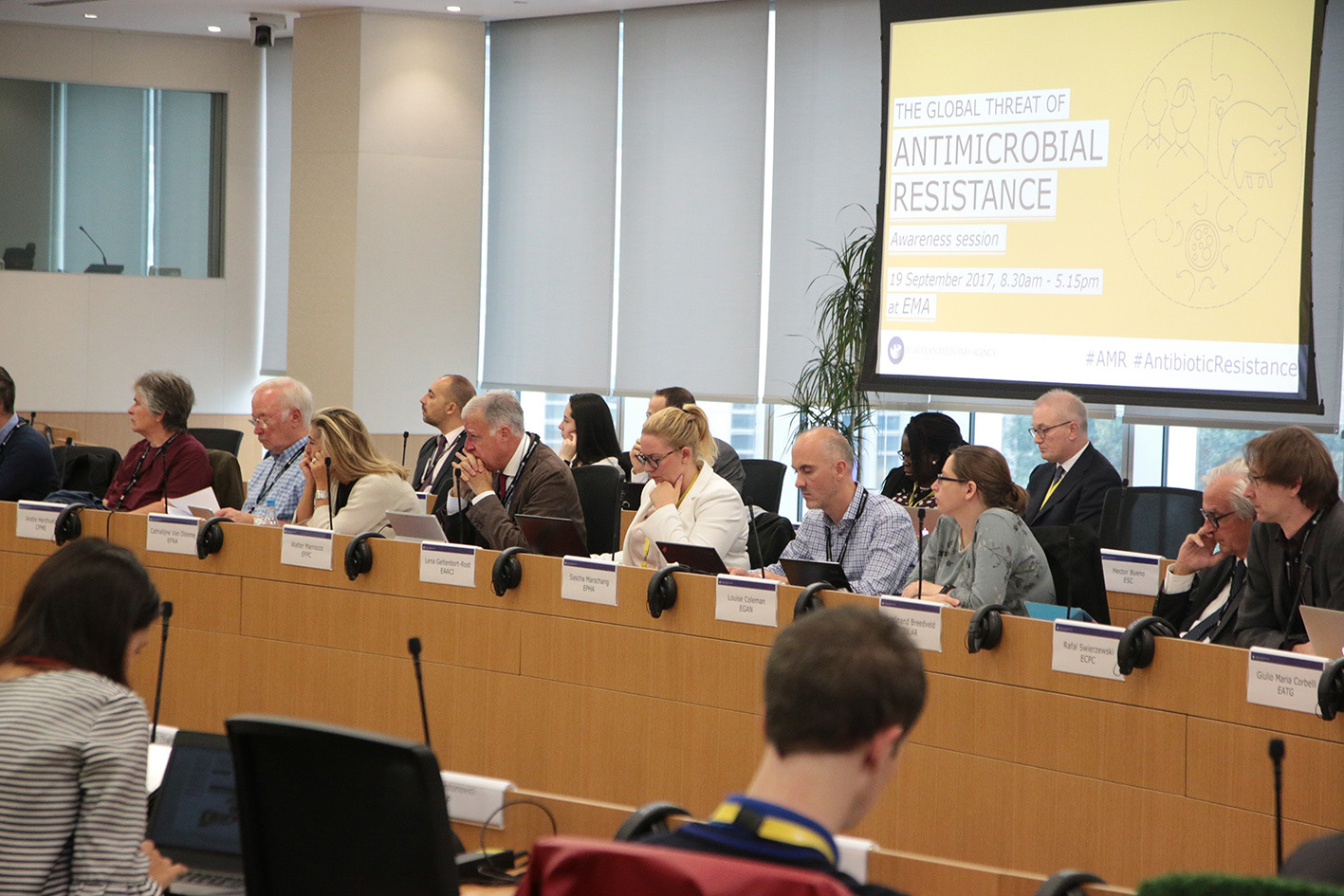 AMR icon used in promotional assets. It shows the connection between 3 elements: food-producing animals using antibiotics, antimicrobial-resistant bacterias developed in food-producing animals and humans exposed to antimicrobial-resistant infections.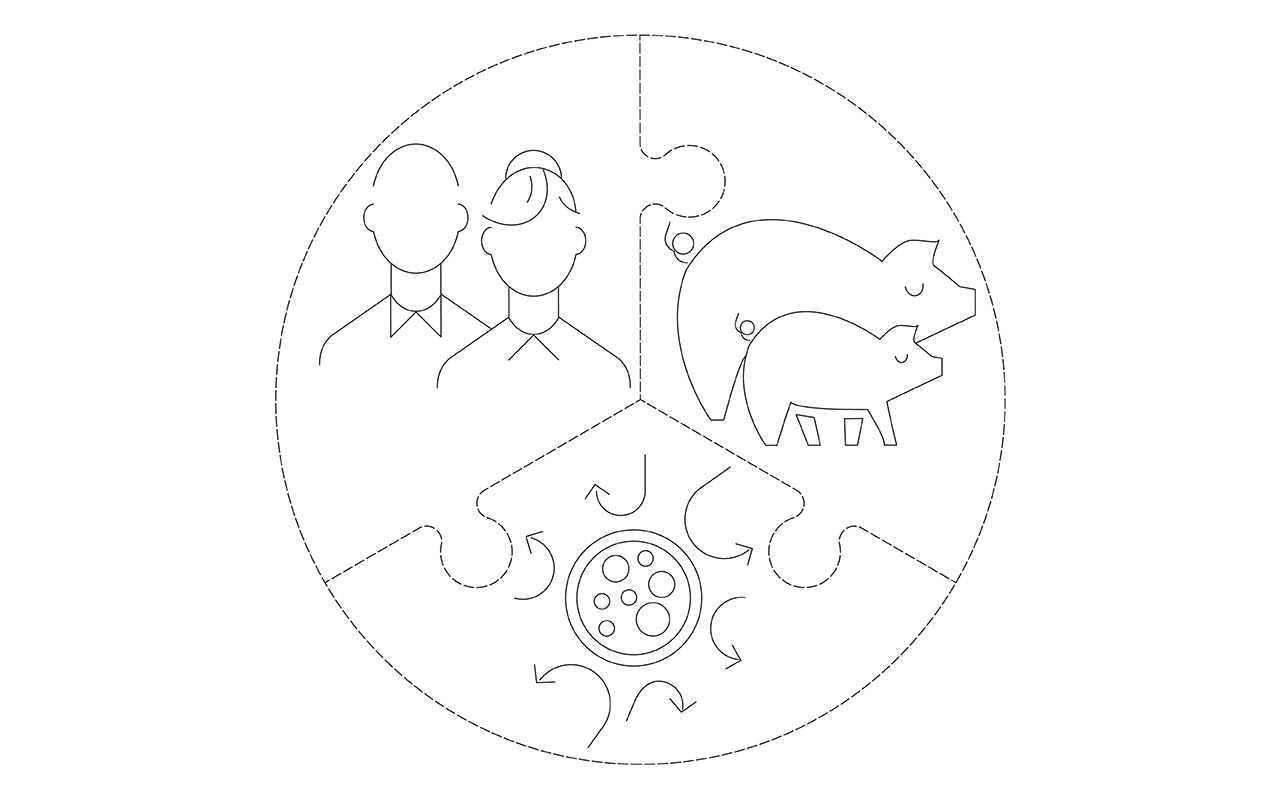 Social media visual for the awareness session.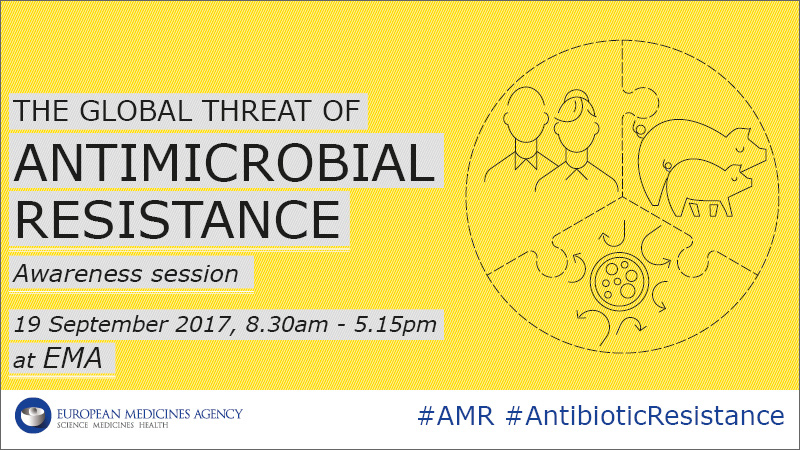 Social media visual for the live transmission of the awareness session.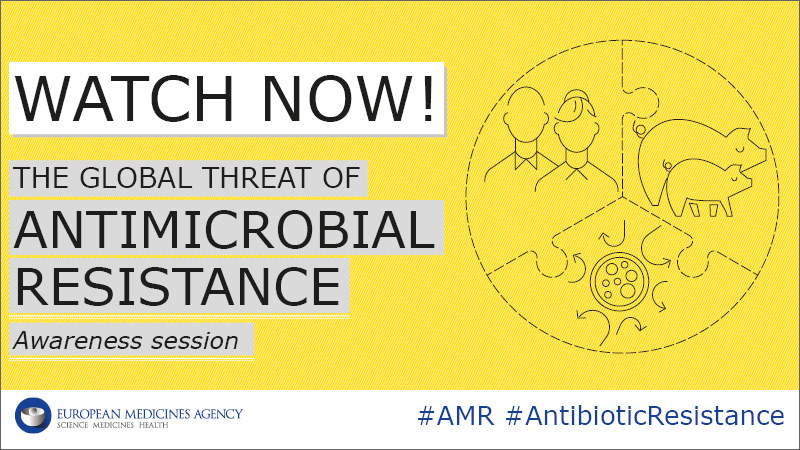 Cover and layout design of the report.