EMA clinical data publication is EMA's groundbreaking transparency initiative to publish clinical reports underpinning the market authorisation of new medicines and EMA is the first regulatory authority worldwide to provide such broad access to clinical data.
The challenge was to raise awareness of the topic due to 1 year anniversary of the data publication.
As the result I created a clear, legible design of the layout of the info sheet in digital and print version using brand colour palette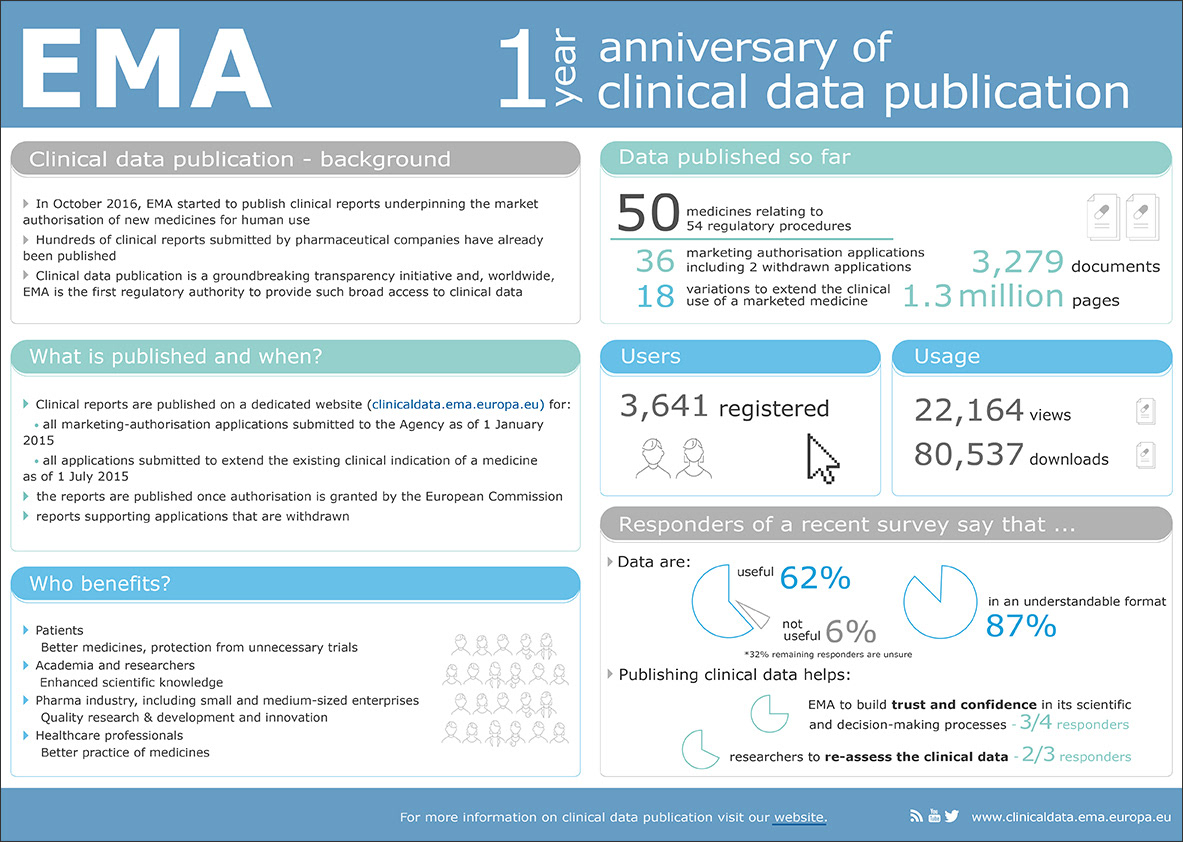 EMA Training Day brochure released due to 1 year anniversary. Design and editing the content.
Design of the layout and editing the content of the informative material. Icons design. Creating interactive PDF.