EMA's corporate website has been relaunched in September 2018 with new fresh feel and look and new features. 
The challenge was to promote the event internally and externally. 
As the result the awareness amongst users has increased.
Social media campaign promoting the relaunch of the website.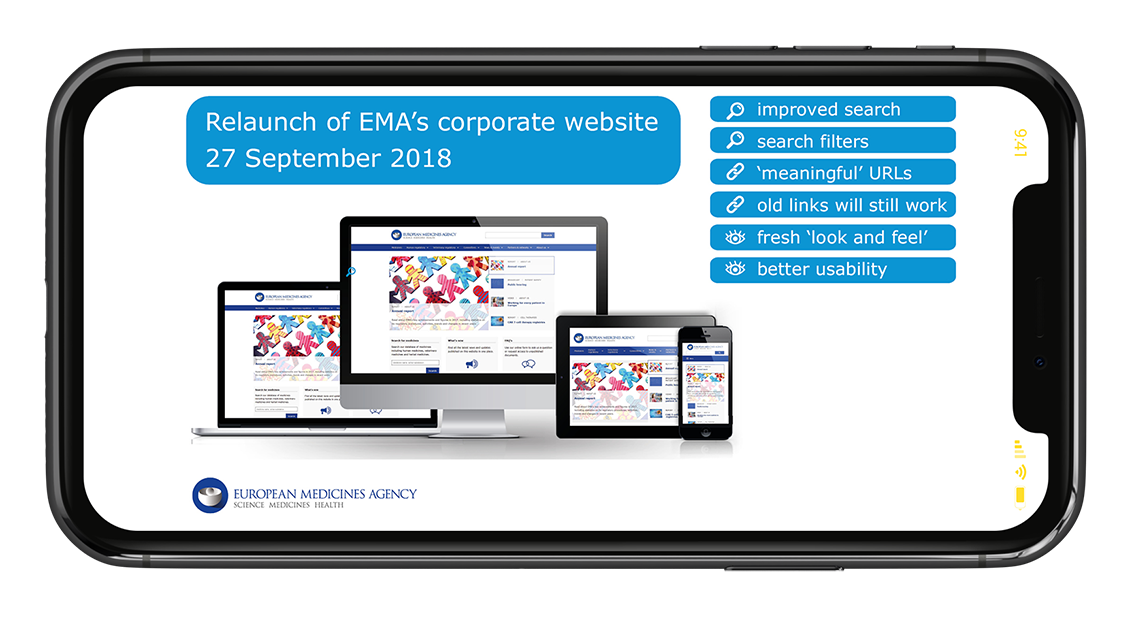 Poster for the internal use.