Human Medicines Highlights 2017 is an important document for all EMA stakeholders, including media, as they give an overview of the Agency's key recommendations on the authorisation and safety monitoring of medicines for human use.
My challenge was to present complex scientific data with a fresh look, while still following the corporate brand guidelines of the Agency. 
I introduced the document as a interactive PDF. I designed layout including infographic design and iconography. I also took care of prepress.
Additionally I designed web banners for the corporate website, as well as the social media assets for promotional campaign on Twitter and LinkedIn.
As a result the report was well-received as a clear and visually pleasing summary of the Agency's activity amongst various EMA's stakeholders.

Cover design of the report.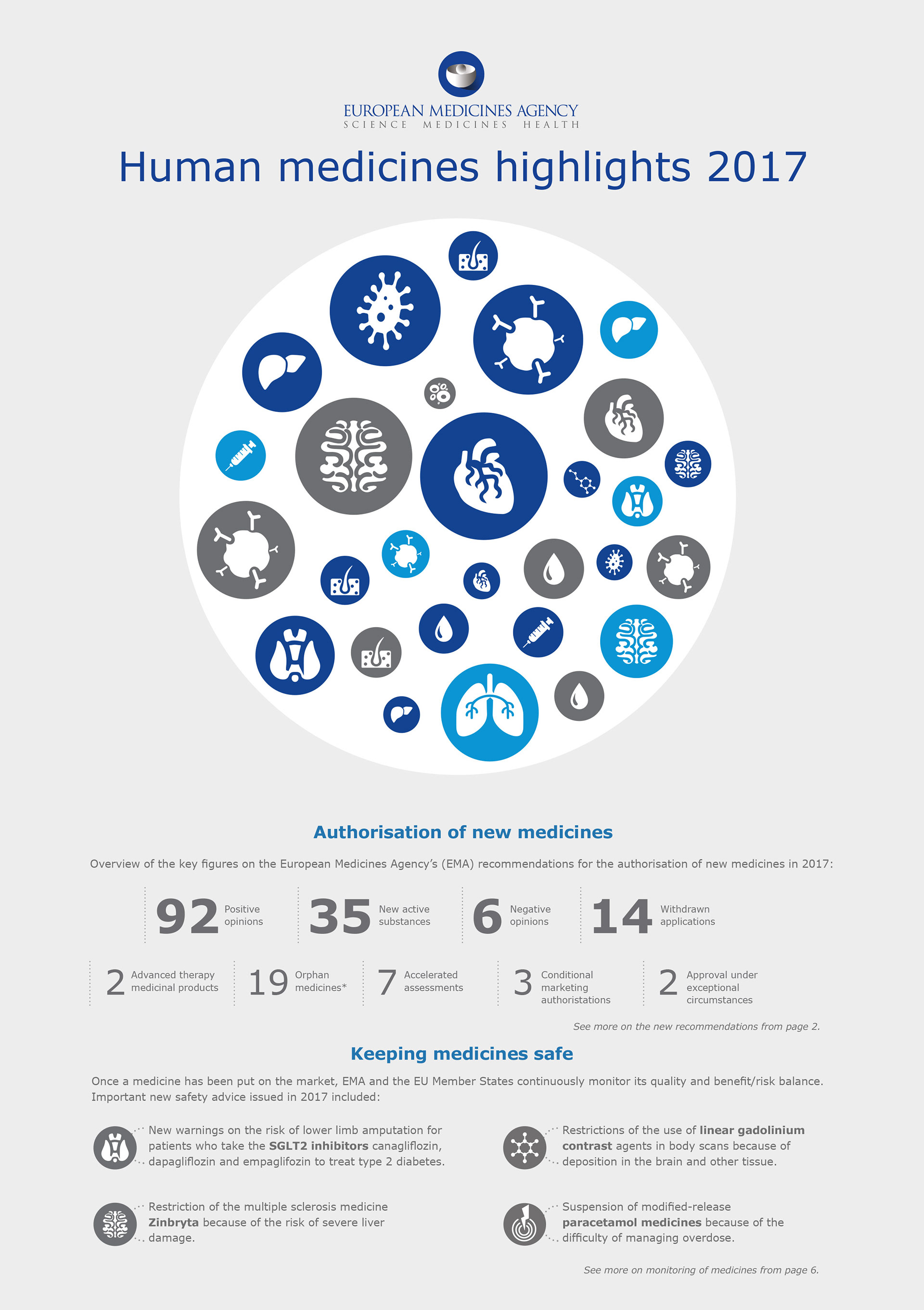 Layout design including infographic.